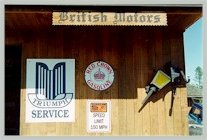 Site Updated Feb 15th, 2018
You are Visitor #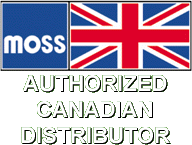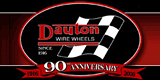 Drakes' British Motors is situated in Kelowna, British Columbia, Canada. Kelowna is a beautiful little city of 120,000 on the shores of Lake Okanagan. We are about a four hour drive inland from Vancouver and about two hours north of the United States border.
Drakes' British Motors is a father-son team of Len and Scott Drake. Len can trace his British car history back to his first new car, a 1959 Bug Eye, while Scott was only 10 in 1978 when he got his first British car, a 1956 Berkeley. Our shop is involved in the restoration of some of our keepers, and a few cars that we sell every year. Time doesn't allow for restoration of customer cars, although we do involve ourselves in helping those folks that have bought cars from us keep them in fine trim.
Most of the cars that we restore have come to us from dry areas of the U.S. southwest, as we try to avoid the rust that is so prevalent in our area. We usually have a few restored cars, several clean bodied drivers, and some project cars for those wishing to do their own work. The key to all of these cars is the absence of major rust. Working on a car without major rust is the only way to go.
Drakes' British Motors is also a major player in providing parts for British sports cars. We are a Canadian distributor for Moss Motors, and Dayton Wire Wheels. Our prices are recognized as the best in Canada for these products, and those parts not in stock, are brought into Canada quickly and at prices that shock our competition.
Scott's personal cars are a very quick 1970 MGB V8 , 1967 TR4A with Ford 289 power, 1974 TVR 2500M, Yamaha powered Dwarf race car and the 1956 Berkeley which will be powered by a 500cc Honda (chain drive, front wheel drive). Len has an extensive, eclectic collection of about 20 cars, which includes many MG's and Triumphs as well as a 65 Gordon-Keeble, 55 Austin Healey BN1, AC, 68 Lotus 7, 54 Kaiser Darrin, 55 Peerless GT, 69 Marcos 3000GT, 56 Corvette, 55 Swallow Doretti, 97 TVR Chimaera, 2000 Qvale Mangusta, 1970 Cord, and a 92 NSX.
We are located on four acres in the midst of orchards and golf courses. Kelowna is a major tourist destination with three major ski hills within an hour for winter sports as well as about thirty golf courses also within an hours drive. Lake Okanagan is seventy miles long with all types of water recreation, and Kelowna itself boasts many world class resorts, hotels, and fine dining facilities. If you are ever in our area, give us a call - all brogues of little British Cars are talked here. Our customers become our friends, and we pride ourselves in supplying both cars and parts to folks all across the country. European shipments are also a specialty of Drakes.
If you have any questions please contact:
Len or Scott Drake via Email or Telephone (250) 763-0883
Home | Triumphs For Sale | MGs For Sale | Other Marques For Sale | Fenders For Sale | Keepers | Cars We Would Like